About
I became interested in holistic and  complementary therapies in 1994 after I was invited to an aromatherapy party. I didn't have a clue what aromatherapy was!  I had been suffering with eczema on my hands for 14 years.  I had tried wearing cotton gloves and plastic gloves and I had used all the steroid creams available. Nothing worked and I was told to live with it.  At the party I bought a Tea Tree Oil cream and some Seaweed Bubble Bath and was told this will help.  Even though I thought -"rubbish"- I figured I had nothing to lose, so every night I soaked my hands in a bowl of seaweed bath water, and piled on the cream.....and in 3 months my eczema was gone.....
....AND I WAS HOOKED, SO I DECIDED TO GET QUALIFIED.....
I have been passionate since then, and have trained in many forms of massage, reflexology, reiki, aromatherapy and stress management.  As well as attending many seminars, workshops and conferences.
I became Committee Secretary for the Federation Of Small Businesses Arun and District Branch in 2002 and I was their Chairman and representative for 3 years from 2009. I attended National Conference in Newport and Scarborough and had meetings with many Councillors and MP's  In May 2011, I became Manager of the Arundel and Littlehampton branch of Mumpreneurs Networking Club and left after 4 years and now I am the Coordinator of the Federation of Holistic Therapists Worthing Local Support Group and Ambassador for the FHT (Federation Of Holistic Therapists)
I started my business back in 2000 as a very shy, introvert, totally stepping out of my comfort zone. I was a stay at home married mum with 2 boys who didn't have a clue about business but knew I had to get 'out there and be visible' to get clients otherwise I would have no business. I and my business grew as we learned together what worked and also the lessons learned from the many mistakes made. 
Business continually changes and I strive to learn the new skills needed for the techniques to run my business off and online. Since 2000 my passion for business has grown and now I love to share and help other therapists work 'on' their therapy business.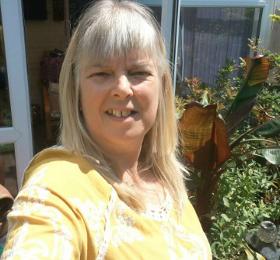 My vision is to prepare therapists for a long and successful career with business foundations, and the ability to adapt, change and grow to enable their work/life balance. The one stop shop for Holisticpreneurs
Let's give your business a little bit of therapy!