Membership
BECOME AN ATA MEMBER AND YOU WILL RECEIVE:
A welcome pack designed to get you into the business mindset
Holisticpreneur Webzine with hints, tips, suggestions, advice once a month
Members Only area on website
Downloadable and printable templates and guides
Downloadable ATA 2021 Journal and Planner
Business Health Check List included FREE
Zoom calls
'Tea And Business' Fortnightly Group Calls
Monthly Module workbooks
Podcasts and videos
A private group on Facebook to use as a forum and share with other members.  Also used to share quotes, web pages, links, articles, photos
1-2-1 support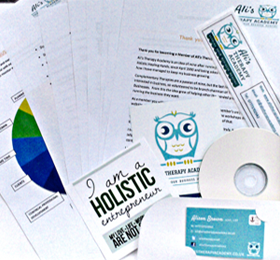 How much does it cost?
ATA membership costs £30.00 per month
Or save £60.00 at £300 per year (2 mths free)
How do I join?
Just give me a ring on 07773 702942 to discuss your membership.
We can also find a payment method that suits you best. Any of these will do: Direct bank transfer, Standing order, Credit card, Cheque