1 Year ATA membership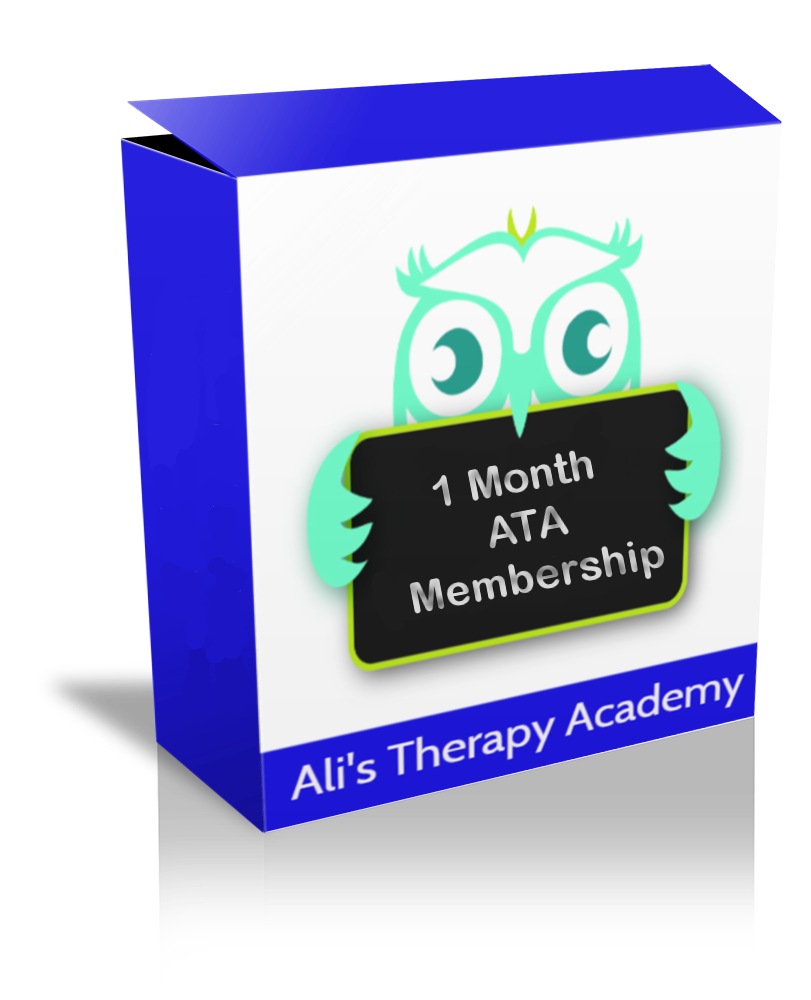 Do you struggle getting your head around all the things you have to do to run your therapy business – wearing different hats, learning new tech and all you got into this self-employed industry for was to work with your clients and help people.
With Ali's therapy Academy membership, you will find help and support 24/7. There is always someone/something on hand to answer your question, to look at your idea, to listen to your woe's and help you get unstuck.
If you feel this is you and you looking for the help plus hand holding, then this is for you.
Here you will find the tools and ideas that have been used to build, grow and run a successful therapy business for 20 years.
With ATA Membership you will have access to
*over 40 training videos to help you, including Social Media, Websites, Newsletters, Mailchimp, Asana, Canva, Mindset, Marketing, Selling, Content Creation and more
*80+ helpful articles and video links – over 10 categories
*70 downloadable pdf guides and editable templates, including identifying your ideal client
You can become a member and work with what's available on your own or together we work on your individual Growth To Success with each milestone set and achieved at your own pace, determined by you.
You will also receive: -
A welcome pack designed to get you into the business mindset plus business overview chat
Holisticpreneur Webzine with hints, tips, suggestions, advice once a month
Members Only area on website
Downloadable and printable templates and guides
Downloadable ATA 2020 Journal and Planner
Business Health Check List
Zoom calls
'Tea And Business Clinics' Fortnightly Group Calls
Monthly Module workbooks
Podcasts and videos
A private group on Facebook to use as a forum and share with other members. Also used to share quotes, web pages, links, articles, photos
1-2-1 support